Les gîtes de la Fontaine
Five lodgings totally renovated in the heart of our small and quiet village. An agreeable outdoor space adjoins the lodgings and a playground is just a hundred meters away. All the municipal lodgings are fully equipped with free WIFI.

Informations and reservation:
To welcome you and organise your stay :
Tél : + 33 474 04 43 62
Email : gites@jullie.fr  
GPS : 

46.24 | 4.67

Write a comment

Itineray
Procedures
Deposit: 500 €
House cleaning: 50 €
Tax: 0,50 € per night and per person (Children under 12 are exonerated.)
Lodging Vayolette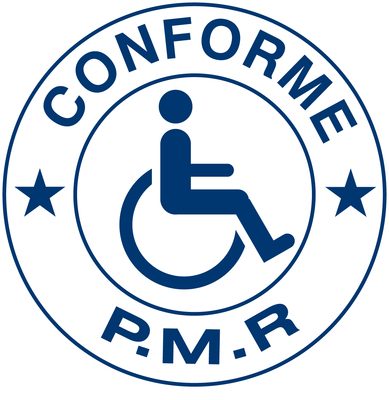 Access for handicapped.
Capacity : 4 persons
Price
| | | | | |
| --- | --- | --- | --- | --- |
| 1 night | week-end/2 nights | + than 1 night | 1 week | long stay (4 weeks) |
| 110 € | 150 € | + 60 € | 350 € | 775 € |
Description
Ground floor
35m2
Kitchen/living room
A bed for two and a convertible sofa for two
Lodging Bauvernay
Capacity : 4 persons
Price
| | | | | |
| --- | --- | --- | --- | --- |
| 1 night | week-end/2 nights | +than 1 night | 1 week | long stay (4 weeks) |
| 110 € | 150 € | + 60 € | 350 € | 775 € |
Description
1st floor (2nd floor american)
45m2
Bedroom with a bed for two
Convertible sofa for two
Lodging Moulin Aujas
Capacity : 4 persons
Price
| | | | | |
| --- | --- | --- | --- | --- |
| 1 night | week-end/2 nights | +than 1 night | 1 week | long stay (4 weeks) |
| 110 € | 150 € | + 60 € | 350 € | 775 € |
Description
1st floor (2nd floor american)
45m2
Bedroom with a bed for two
Convertible sofa for two
Lodging La Thuillière
Capacity : 4 persons
Price
| | | | | |
| --- | --- | --- | --- | --- |
| 1 night | week-end/2 nights | +than 1 night | 1 week | long stay (4 weeks) |
| 110 € | 150 € | + 60 € | 350 € | 775 € |
Description
2st floor (3nd floor american)
45m2
Bedroom with a bed for two
Convertible sofa for two
Lodging Le Gros Houx
Capacity: 6 persons
Price
| | | | | |
| --- | --- | --- | --- | --- |
| 1 night | week-end/2 nights | +than 1 night | 1 week | long stay (4 weeks) |
| 140 € | 200 € | +70 € | 400 € | 1035 € |
Description
2nd floor (3rd floor american)
50m2
One bedroom with a bed for two
One bedroom with twin single beds
Convertible sofa for two