Discover Jullié with the whole family
Recreational and pedagogical
A walk which lasts an hour and a half will take you to the most beautiful spots of our community. Adapted for all ages and the whole family, this footpath is ideal for discovering on one's own the cultural heritage and natural wonders of the Beaujolais region, whatever the season.
How does it work?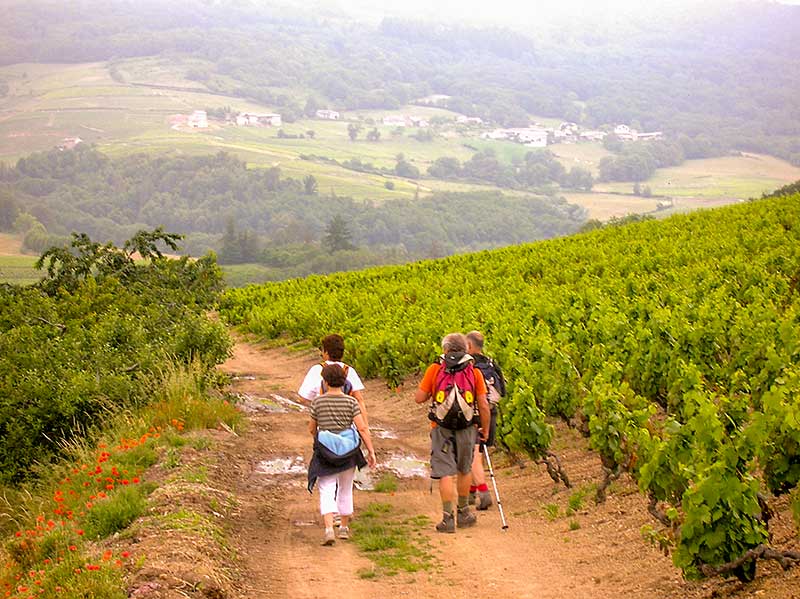 Designed for families, Randloland circuits are like treasure hunts. They are made up of a guide for the parents and individual cards for children of three different age groups: from 4 to 6, from 7 to 9, and from 9 to 12 years old.
These walking tours can be downloaded for free from the websites 'Destination Beaujolais', the Beaujolais Tourist Office, or simply here.
Les circuits Randoland (Only in french)

Have a good walk!